6.10.3 Environment
Is access and space adequate? Establish whether the access and space in front of the equipment is adequate to allow the worker to pull back from the conductors without hazard. Refer also to the earlier arc flash section on the shock and arc flash boundaries.
The work area should be clearly defined, with no tripping & slipping hazards and with good means of escape and illumination. Simple barriers and signs can be erected for the demarcation of work areas to keep unauthorised staff away and also to protect electrical workers from interruptions at times when they need to concentrate.
Is lighting adequate? Also, it is important to check whether lighting levels are adequate for work. Use of additional lighting is essential where required. Further details on lighting at work can be found in HSG38 Lighting at work which is free to download on https://www.hse.gov.uk/.
Are hazardous conditions present? Check to ensure that the immediate environment is free from water or dust. A hostile or wet environment will significantly increase the risk and severity of electric shock and should therefore be subject of special consideration to control the risks.
Ensuring there is no possibility of an ignition hazard due to sparks is crucial. If there are signs that there is a possibility of an ignition hazard, take precautions to remove the hazard before proceeding with the working in accordance with company procedures.
6.10.4 People and Safe Systems of Work
As described previously, it is essential to check whether the workers are competent for the task. In the context of live work, technical knowledge or experience means that the person should be properly trained and assessed in the techniques being employed but the person must also understand the hazards from the system and be able to recognise whether it is safe for the work to continue. The person should, as a minimum, have a specific authorisation to carry out live working tasks under any electrical safety rules.
Is the work to be carried out at height? Working at height whilst carrying out live work is always a special case for consideration for two reasons:
Electric shock or arc flash to a worker at height can bring about a fall with obvious consequences.
An arc flash incident whilst working at height may mean that the worker cannot move out of the way because of the limited working space on access equipment. This may be the work platform of a scaffold or a mobile elevated work platform.
If the work is to be carried out at height can risk control measures to prevent shock, burns and falls be put in place?
Consider the use of protective screens or insulation to prevent simultaneous contact with live parts at different potentials. These are commercially available and an example of temporary insulation together with insulating fasteners is given in Figure 6.7.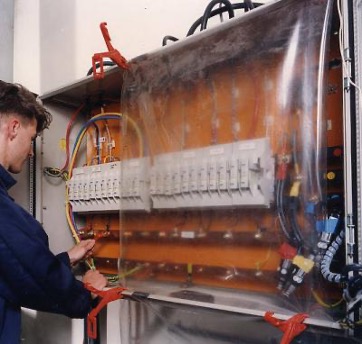 Figure 6.7 Image courtesy of Boddington Electrical
Establish whether accompaniment is required. Anyone undertaking work on or near energised electrical conductors will nearly always require some form of accompaniment by someone who can give assistance in an emergency. The emergency backup may be for the accompanying person to be able to make the system safe and to provide a medical response as may be necessary. This implies a degree of competence such that the accompanying person can assist without danger to themselves or others. A requirement for a second person is to implement and maintain safe working procedures such as by preventing distractions and encroachment from non-authorised personnel into the working area.
Provide and use the correct personal protective equipment (PPE) to reduce the risk of contact with live parts or earth through insulating gloves and matting. If there is a risk of burns from arc flash that cannot be eliminated by other means, use adequately rated, thermally insulating, flame-resistant PPE. Personal protective equipment (PPE) is dealt with separately in Chapter 7: Protection.
If measures to prevent contact with live parts can be implemented, are tools, instruments and leads checked fit for purpose? Tools and instruments must be of the correct duty rating and their condition must be checked especially test leads. It is important that correct instruments and leads should be selected and in particular the correct over voltage installation category. The wrong meter and leads can increase the chances of electric shock or the instigation of an arc flash due to transient over voltage. Only approved test equipment and leads should be used, and the leads should be fused and have insulated probes.
I have come across many organisations who adopt a permit to work for live work. Indeed, the Standard for Electrical Safety in the Workplace NFPA 70E in the USA mandates the use of an Energized Electrical Work Permit. BEWARE! It should be noted that the use of an energized electrical work permit would not be acceptable in the UK as electrical permits are restricted to dead working only. To quote HSG 85 Electricity at Work – Safe Working Practices "An electrical permit-to-work is primarily a statement that a circuit or item of equipment is safe to work on, it has been isolated and, where appropriate, earthed. You must never issue an electrical permit-to-work for work on equipment that is still live or to authorise live work."
However, all the information for non-routine work should be documented as special circumstances in the risk assessment and if necessary, a sanction for testing/live work can act as a supplement to give greater authority.